---

ACR ALUMINUM HORSESHOES
Chemin des Queutes – ZAC des Hunaudières 72230 Ruaudin


Phone:

+ 33 (0) 2 43 75 08 12


Email:

karl.herriau@ac-concepts.com




Web:

http://www.acr-concept.com/?id_langue=2


AAPF/IAPF Member: Karl Herriau, Area Sales Manager
"

Our range of horseshoes has been designed for farriers and vets by a farrier himself. Our aim is to satisfy the sports and orthopedic demands which are continually changing for all horses i.e show-jumping, riding school and race horses. To this end, we work closely with top horsemen of all disciplines and we have developed a wide range of products, combining quality and performance. We are happy to cater for the requirements of horse specialists and do our best to satisfy them.

"
---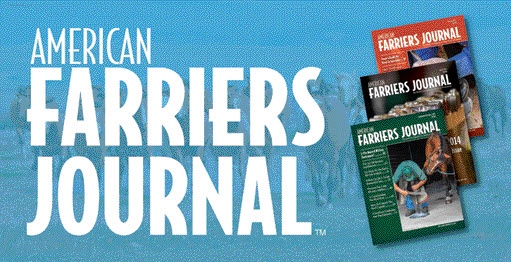 AMERICAN FARRIERS JOURNAL / LESSITER PUBLICATIONS
16655 W Wisconsin Ave (PO Box 624), Brookfield, WI 53005
Phone: (262) 782-4480
Fax: (262) 782-1252
Email: Jeremy McGovern -
jmcgovern
@lesspub.com
Web: www.americanfarriers.com
AAPF/IAPF
Members: Frank Lessiter & Jeremy McGovern
"American Farriers Journal is the only North American publication dedicated 100% to fulfilling the ever-changing educational needs of today's equine hoof-care professional. Farriers, trimmers, equine veterinarians and equine specialists keenly interested and skilled in footcare read American Farriers Journal. This paid subscriber publication provides instructional articles on topics such as foot and leg anatomy, balance, motion studies, equine physiology, forging techniques, hoof nutrition, trimming, therapeutic shoeing, specialty shoeing, new products and other techniques of special interest to readers."
---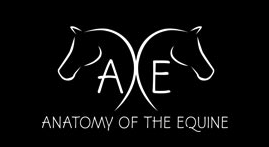 ANATOMY OF THE EQUINE LLC
2773 Crenshaw Road, Marshall
, VA

20115


Phone: (540) 718-1802




Email:

paige.poss.anatomy@gmail.com




Web:

www.anatomy-of-the-equine.com
AAPF/IAPF
Member: Paige Poss APF & Jenny Edwards
"The horse is a complex, intriguing animal. Anatomy-of-the-Equine is the unraveling of this complexity, a quest to understand the horse from the ground up. As hoof care providers, we have sought to understand what diagnostic tools do not show. For instance, why does the external hoof not always reflect the soundness of the horse? A comprehensive understanding of what is deep inside the hoof is critical. Without it, we are often only making assumptions. To help farriers, veterinarians and informed horse owners, we created a bridge between "book" anatomy and the living breathing horse. By using a variety of modalities to learn the anatomy of horses including carefully dissecting, diligently photographing and then identifying all of the structures; this allows us to visualize and understand the inter- relationship between the structures."
---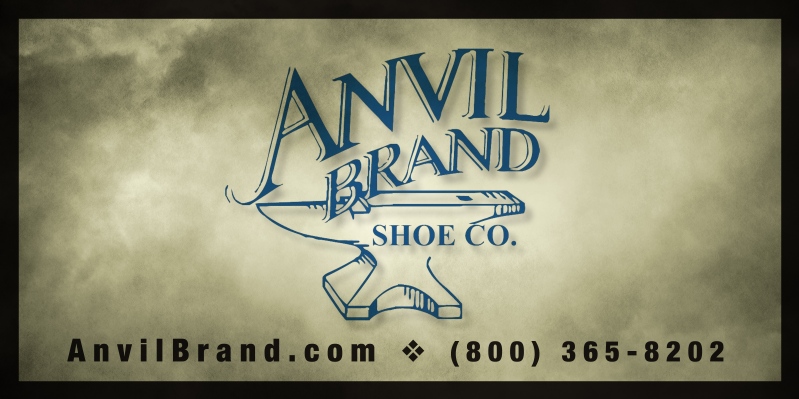 ANVIL BRAND SHOE COMPANY
500 S. Spencer Street (PO Box 198) Lexington, IL 61753
Phone: (800) 365-8202
Fax: (309) 365-3341
Email:
sales@anvilbrand.com
Web: www.anvilbrand.com
AAPF/IAPF
Member: Steve Hoselton
"Anvil Brand has been manufacturing horseshoes, farrier tools and hoofcare products since 1978. We have horseshoes and hoofcare products on the Budweiser Clydesdales, Sea World and Disney horses, and famous hitches belonging to Express Personnel, Ames Construction and the Heinz hitch. Our reputation for quality products and superior service is unsurpassed. We simply are the World's Best Hoofcare Store™."
---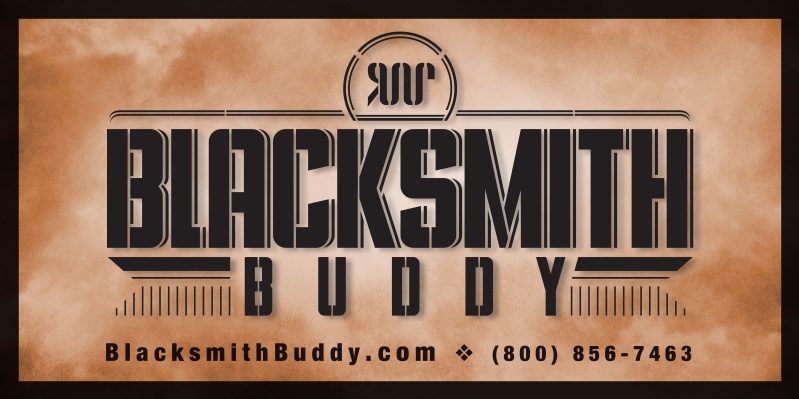 "First there was the Glue on Shoe developed by Wes Champagne that changed the way horses were shod forever. Now, Champagne has created an anatomically correct, adjustable, reusable, recyclable and re-trainable device that articulates like a real horse. Meet the Blacksmith Buddy."
---
BLOOM FORGE
PO Box 116, Drummond, WI 54832
Phone: (715) 739-6331
Email:
bloomfrg@cheqnet.net
Web:
www.farrierproducts.com/bloom.html
AAPF/IAPF
Member: Royden Bloom CJF APF
"Recognized throughout the industry, Roy Bloom has a reputation for the greatest attention to detail - and maximum performance - for every product he manufactures. When you purchase tools from Bloom Forge, they come to you ready to function for the purpose they were intended. With over 25 years experience as a farrier, Roy understands the use of the tools.During his many years as a farrier, he has perfected his forging skills as a blacksmith, as well, bringing a unique understanding of the characteristics of the materials and stresses they endure in use. Anyone who has seen ornamental work Roy has created, appreciates the ability he has to shape and work metal."
---


CASTLE PLASTICS INC.
11 Francis Street, Leominster, MA 01453
Phone: 978-534-6220 or 800-922-7853
Fax: 978-534-915
Email:
castle@net1plus.com
Web:
www.castleplastics.com
AAPF/IAPF
Members: Joe & Lindsey Serafini
"

Castle Plastics manufactures a complete line of hoof pads. Along with our Castle pads, we continue to carry our Hoof Prints Impak pads. We also manufacture a Magnetic, Performance, Cushion Frog, Egg Bar and many different styles of Sno Pads. We also offer a Pour Pad, Large Draft and 2 Degree Large Draft pad. Still available is our Hoof Boot in five sizes."
---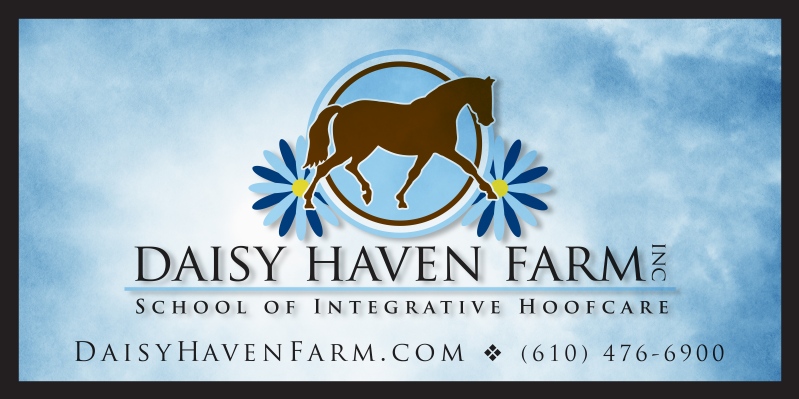 DAISY HAVEN FARM: SCHOOL OF INTEGRATIVE HOOFCARE
156 Newlin Road, Parkesburg, PA 19367
Phone: (610) 476-6900
Email:
daisyhavenfarm@gmail.com
Web:
www.daisyhavenfarm.com
AAPF/IAPF
Member: Daisy Bicking DEP APF CFGP CLS
"

Daisy Bicking, DEP, APF, CFGP, CLS founded Daisy Haven Farm, Inc in 2004, focusing on rehabilitation of the equine foot. Daisy maintains a busy farrier practice, teaches hoof workshops and offers certification through her School of Integrative Hoofcare. Daisy has won awards for her work with laminitis and spoken at Cornell University, the International Hoof Care Summit, The Laminitis Conference and the International Lameness Prevention Conference. Daisy maintains a database of over 200,000 digital photographs and corresponding radiographs of the equine foot- capturing objective, measurable data over time.

"
---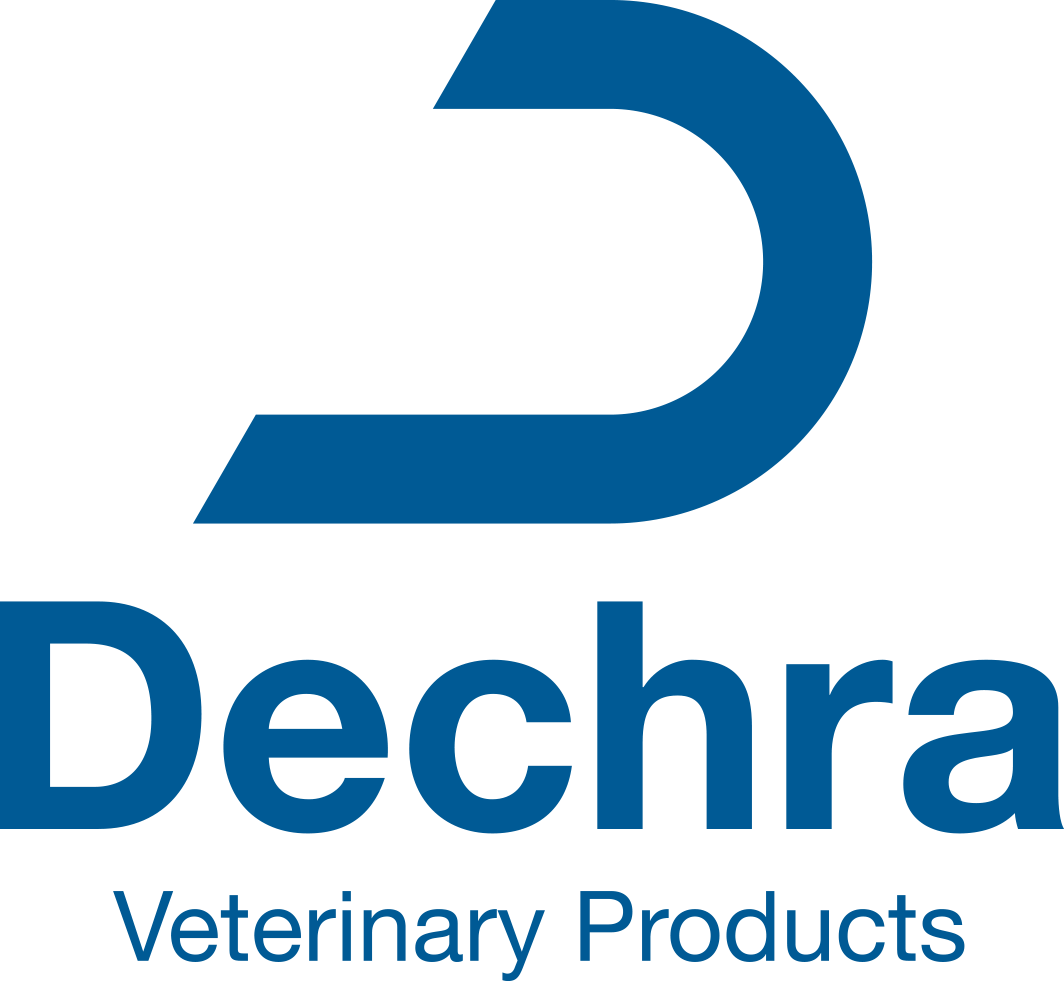 DECHRA VETERINARY PRODUCTS
7015 College Blvd., Suite 525, Overland, Park, KS 66211
Phone: (888) 337-0929
Fax: (913) 327-0016
Email:
shelly.derks@dechra.com
Web:
www.dechra-us.com
AAPF/IAPF
Member: Shelly Derks
"Dechra is committed to helping you care for animals. We do this by providing you with quality products and the very highest level of support. This is why DECHRA is one of the fastest growing global brands in the veterinary market. Dechra has a long history in the veterinary health market dating back to 1819, when the company was established as Arnolds & Son, originally manufacturing prosthetic limbs. The company first turned its attention to veterinary medicine during the Crimean War. More recent changes, including a number of highly successful acquisitions, have helped shape the current business. However, our heritage has undoubtedly contributed to Dechra being the successful business that it is now is."
---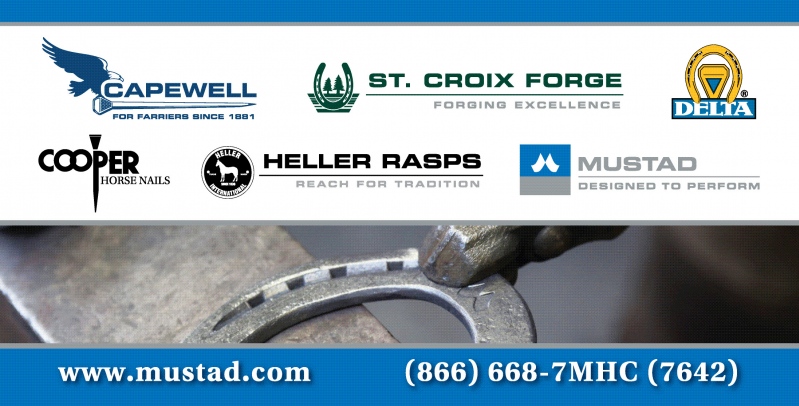 DELTA MUSTAD HOOFCARE CENTER
5195 Scandia Trail, Forest Lake, MN 55025
Phone: (866) 668-7642
Fax: (866) 707-4642
Email:
info@deltamustad.com
Web:
www.deltamustad.com
AAPF/IAPF
Members: Marguerite Paige & Remco van der Linden CF
"Delta Mustad Hoofcare Center provides North America's Leading Hoofcare Brands of St. Croix Forge, Capewell, Mustad, Delta and Heller, along with a broad array of the right products needed for the equine hoofcare retailer to be successful. Our wide product portfolio spans all the major categories of Steel, Aluminum and specialty horseshoes, nails, tools, rasps, anvils, aprons, pads, studs & traction, Hoofcare treatments and supplements, Hoof boots and equine care products for the hoof. Delta Mustad Hoofcare continues to add products and service to its portfolio to serve the ever changing needs of the largest dealer network in the industry. We are committed to supplying your business with the leading brands, the most innovative products, the widest variety of products, from one easy source to help your business succeed."
---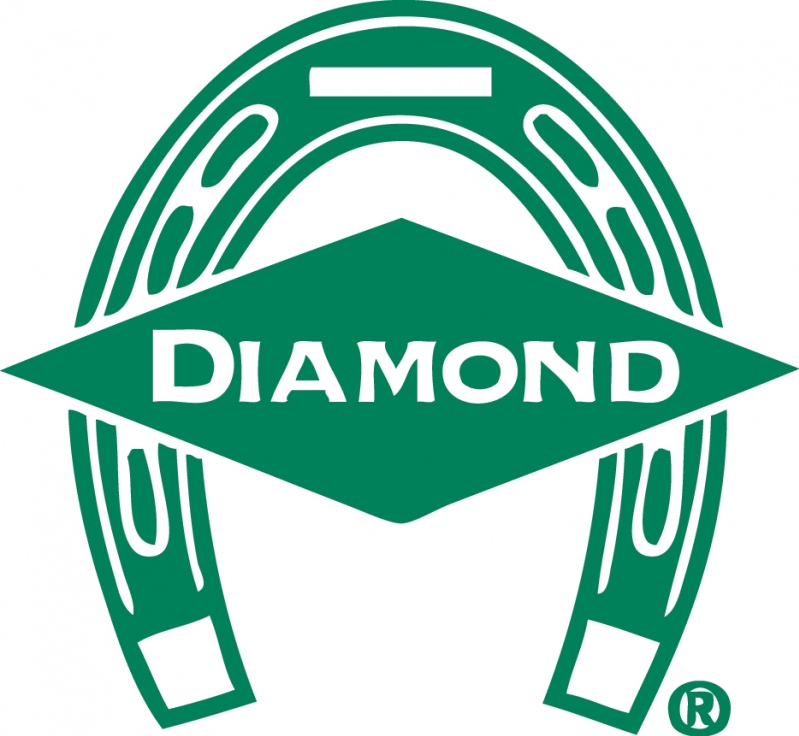 361 Haven Hill Road (PO Box 1328), Shelbyville, KY 40065
AAPF/IAPF
Member: Ed Szymanski
"Founded in 1908 as the Diamond Calk Company by blacksmith Otto Swanstrom, today Diamond Farrier is owned and managed by the Royal Kerckhaert Horseshoe Company. From a modest beginning in Duluth, Minnesota, manufacturing only horseshoes by hand, Otto could not have imagined how this iconic brand would grow into the one-stop brand for farriers it is today; offering horseshoes, farrier tools and horseshoe nails. As the world's largest independent horseshoe manufacturer, the Royal Kerckhaert Horseshoe Factory is a market leader in the farrier industry. As a family owned company since 1906, Kerckhaert shares Diamond's heritage and experience and brings added passion and innovation for quality and design of product."
---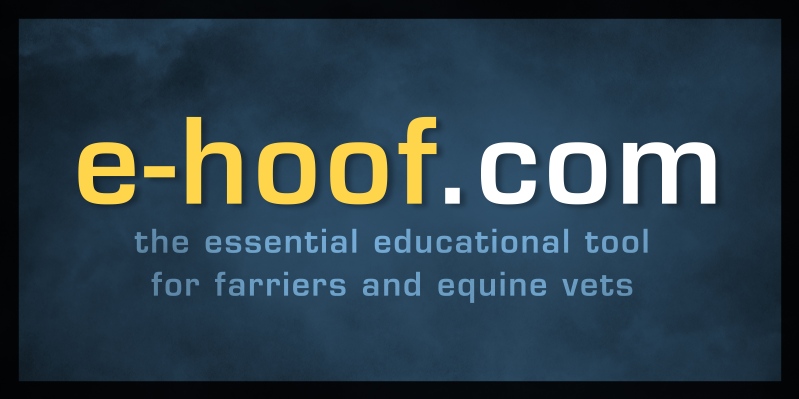 e-hoof.com
Equine Department, Vetsuisse Faculty, University of Zurich
Winterthurerstrasse 260, CH-8057 Zurich, Switzerland
Phone: +41 44 635 84 01
Fax: +41 44 313 03 84
Email:
info@e-hoof.com
Web:
www.e-hoof.com
AAPF/IAPF
Member: Michael Weishaupt PhD
"e-hoof.com is a state-of-the-art, interactive web platform dedicated to the horse and the hoof. Vets, farriers or anyone else with an interest in the horse will find knowledge and information contributed by specialists in their fields, divided into discrete topics and many small chapters. Its modular, user-friendly structure allows users to customize their content according to their specific requirements: e-hoof.com is suitable for use as a teaching aid for individuals at the outset of their training as well as being a source of information for established equine professionals wishing to develop their knowledge."
---

EAST COAST HORSESHOE SUPPLY CO.
2235 US Highway 41 North, Perry, GA 31069
Phone: (478) 218-5922
Email: horseshoetrader@aol.com
Web: www.eastcoasthorseshoe.com
AAPF/IAPF Members: Piper & Jimmy Steffen APF
"Located in Perry, Georgia, owners Jim and Piper Steffen have been serving the horseshoeing industry as a supplier since 1999 and we continue to grow every year thanks to our great customers! Jimmy Steffen APF has been a full-time farrier for over thirty years, and has been in the harness horse racing industry as an owner, trainer, driver and shoer. Piper Steffen has been in business management and accounting for over twenty years, and has shared involvement with both race and pleasure horses. Wayne Lawton, who also works part-time has been with us for more than 10 years. If you don't see what you need or need further information on an item, please don't hesitate to call us. We are here to answer all questions and assist you in any way possible."
---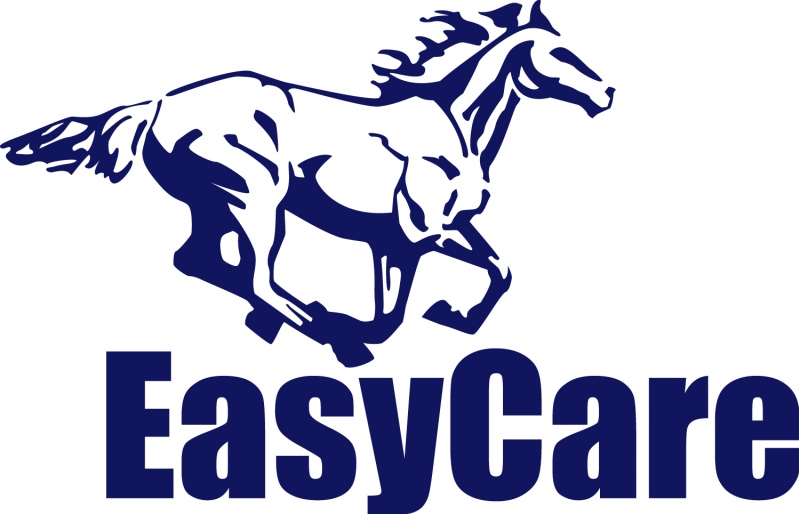 EASYCARE INC.
2300 E. Vistoso Commerce Loop Rd., Tucson, AZ 85755
Phone: (800) 447-8836
Email: admin@easycareinc.com
Web: www.easycareinc.com
AAPF/IAPF Member: Garrett Ford APF
"Here at EasyCare, it's all about the horse and their human partners. Our business is manufacturing and distributing proven equine products that will enhance performance, provide protection, increase comfort for the horse and rider, and enrich the overall human-horse experience. Throughout five thousand years of domestication, the horse has had a more significant impact on human history than any other animal. Our goal is to help make the future of the horse/rider relationship as fulfilling and exciting as the past. What began in 1970 with the invention of the first Easyboot by Dr. Neel Glass to help a beloved family horse suffering from navicular disease, has since evolved into an entire line of hoof boots that provide an excellent alternative to iron shoes. This is due in part to the dedication, desire and diligence on the part of an incredible team of people. We're a company that cares deeply about horses and we will continue to develop products that provide comfort, support and performance for our equine partners. We are more committed than ever to continue to create innovative hoof boot designs with features and options that will allow horse owners to provide a natural hoofcare solution for their horses."
---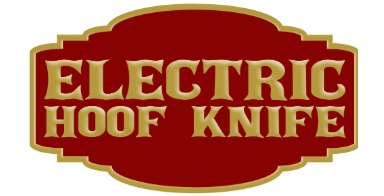 ELECTRIC HOOF KNIFE COMPANY


2708 Power Mill Ct, Unit A Tallahassee, FL 32301
Phone: 850-536-6234
Fax: 850-270-6679
E-mail:

dewolfa@dewolfmg.com


Web:

www.electrichoofknife.us


AAPF/IAPF Member: Allen DeWolf

"The Electric Hoof Knife weighs only 1.2 pounds and is designed to fit perfectly in your hand, making it comfortable to use for an extended period. Utilizing chainsaw disc technology, this tool effortlessly glides through any hoof, reducing the wrist, hand, arm, and back painassociated with traditional trimming. Its power and size make it especially helpful for those who suffer from joint and muscular ailments like arthritis and carpal tunnel syndrome. Rotating at 13,000 RPMs, the Electric Hoof Knife can cut through the toughest hooves in seconds, yet it's so precise you can remove hoof slivers as thin as an eggshell. Its accuracy gives you complete control over how much hoof you remove, ensuring that you get a smooth and neat finish every time.?"
---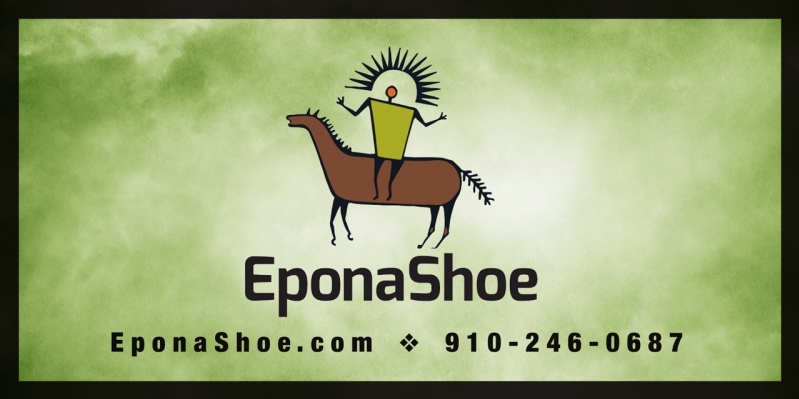 EPONASHOE
6720 Linne Road, Paso Robles, CA 93446
Phone: 805-239-3505
Fax: 910-246-0687
E-mail: monique@eponatech.com
Web: www.eponashoe.com
AAPF/IAPF Members: Monique Craig APF, John Craig, & Joe Police
"After a career of studying Equine Biomechanics and the way horses behave in nature, a horse owner, frustrated with the way her beloved Stallion's chronic lameness was being treated invented the EponaShoe. Scientifically proven to allow the horse to move with more natural biomechanics, EponaShoe benefits the health of the whole horse and may extend the riding career of most performance horses. Horses of all disciplines have tried and loved the EponaShoe. Whether it be a western event, dressage, trail, endurance, eventing, ranching, or just a pleasure ride; the EponaShoe gives a horse unmatched comfort by simulating the conditions under which horses would naturally maintain their hooves."
---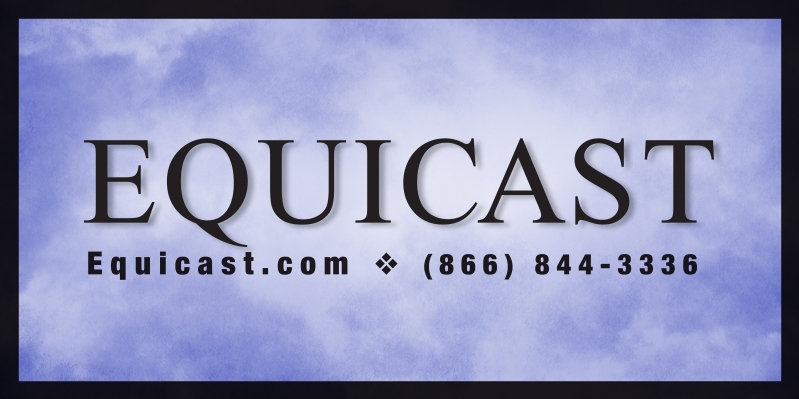 EQUICAST INC.
575 SE Broad Street, Suite 14, Southern Pines, NC 28387
Phone: 866-844-3336
Email:
dave@equicast.us
Web:
www.equicast.com
AAPF/IAPF
Member: Dave Richards APF
"Equicast was founded in 2005 bringing to the world the first casting tape designed specifically for equine hooves. Equicast's combination of resin, substrate and fabric weave allow for flexibility, breathability, conformability, and durability. In 2009 we collaborated with Dr. Mike Steward taking his wooden shoe principles to the next level. Together we introduced EVA/Wood and other dynamic therapeutic orthotics. Now in 2014 we are introducing our new line of EVA/Leather for the treatment of thin soles. When any of these orthotics are used in combination with our casting tape, it provides a non-invasive bio-mechanically effective system that supports the entire hoof capsule. Our main goal is to design our products with ease of application, effectiveness and affordability in mind."
---


EXIM RASPS INC.
4364 Gibsonia Rd, Gobsonia, PA 15044
Phone: 724-443-5599
Fax: 724-443-5597
Email:
sales@eximrasps.com
Web:
www.eximrasps.com
AAPF/IAPF
Members: HB Sidhu & Nick Wisser
"Exim is short for Eximius, meaning excellent in Latin. Exim Rasps are made in Pittsburgh, USA, renowned for its steel and steel products manufacturing history. Exim Rasps are made to exacting standards using purpose-built, state of the art machines and processes. We deliver consistent and superior products to enable our customers to deliver the same to their clients. There is fanatic attention to detail and quality that starts with incoming raw material and is maintained through to shipment from our facility. Each rasp is crafted with precision for performance and durability, every time. Our commitment to quality is evident by our satisfaction guarantee."
---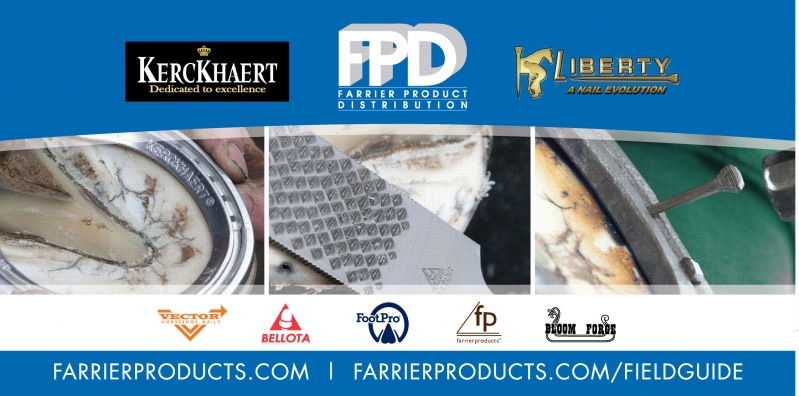 FARRIER PRODUCT DISTRIBUTION
361 Haven Hill Road (PO Box 1328), Shelbyville, KY 40065
Phone: (800) 468-2879 or (502) 633-5767
Fax: (502) 633-5863
Email:
fpd@farrierproducts.com
Web:
www.farrierproducts.com
AAPF/IAPF
Member: Dan Burke CF APF
"Founded in 1990, Farrier Product Distribution, Inc. is a wholesale-only distributor of farrier and related equine products. Considered a leader in bringing groundbreaking products and service to the Farrier industry, the company distributes to suppliers throughout North America. FPD dealers receive the best service in the industry, allowing them to provide the same great service to you – the customer. The strength of the company can be attributed to the guiding principles of the organization: highest quality in product lines, superior service to customers, and dedication to the industry. FPD is also proud of their leadership in providing and supporting educational clinics and programs to professional farriers."
---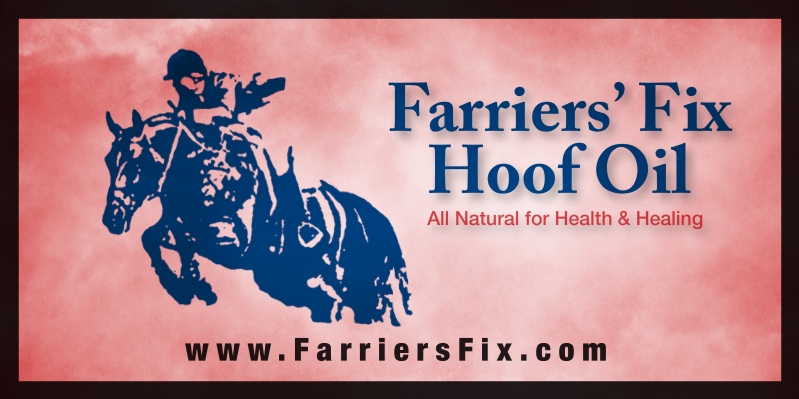 FARRIERS' FIX HOOF OIL


PO Box 191, Bedford, NY

10506


Phone: (888) 779-7775
Email:
Paul.Heller@FarriersFix.com
Web:
www.farriersfix.com
AAPF/IAPF
Member: Paul Heller APF
"This product was originally created to sell to other farriers. Like many farriers, I have always encountered the basic problems found in many horses – sore feet, thrush, feet that are either too soft or too hard and brittle, founder (laminitis), quarter cracks and white line disease. I started looking for a topical treatment and experimented with various ingredients; until I came up with what I now call Farriers' Fix Hoof Oil. Farriers' Fix has all natural ingredients and those who compete can be assured that it has tested negative under FEI guidelines. Farriers' Fix "works like Magic" in the words of my clients. Horses that were suffering from stone bruises or were trimmed too short, in many cases, were rideable the next day – the ultimate proof of a product that works."
---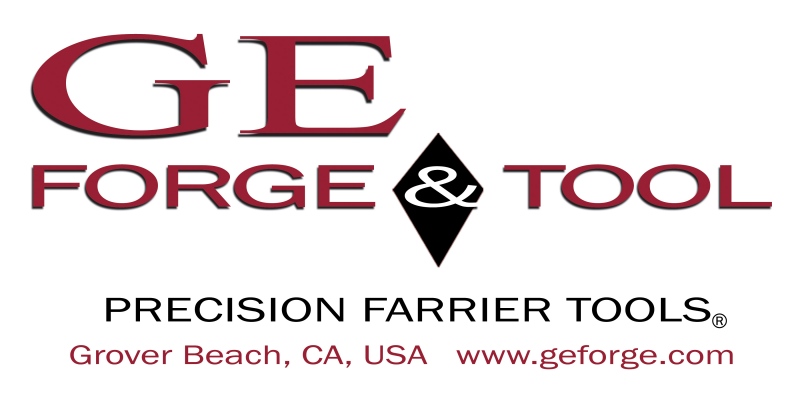 G.E. FORGE & TOOL INC.
959 Highland Way, Grover Beach, CA 93433


Phone: (877) 433-6743




Email:

joshua@geforge.com




Web:

www.geforge.com


AAPF/IAPF

Members: Bob & Josh Garner
"In 1946, George Earnest setup a small shop in Klamath Falls, Oregon, to fill requests for custom-made horseshoeing tools. One farrier told another about nippers that cut better and lasted longer than any others, and the enterprise grew.
The business has changed ownership and location several times since, but the tools that are named for George Earnest still make the shoer's work easier and hold up better under hard use than all the rest. Our pledge to our customers is to continue this tradition of excellence, combining the craftmanship of skilled hands with modern methods and machinery, to produce superior tools.
Since 1973, the Garner family has owned and operated G.E. Forge & Tool™. During this time, they have developed and produced many industry leading products. This tradition is continuing into its third generation with no end in sight. Our high quality staff aim to give you the customer service and quality product you deserve."
---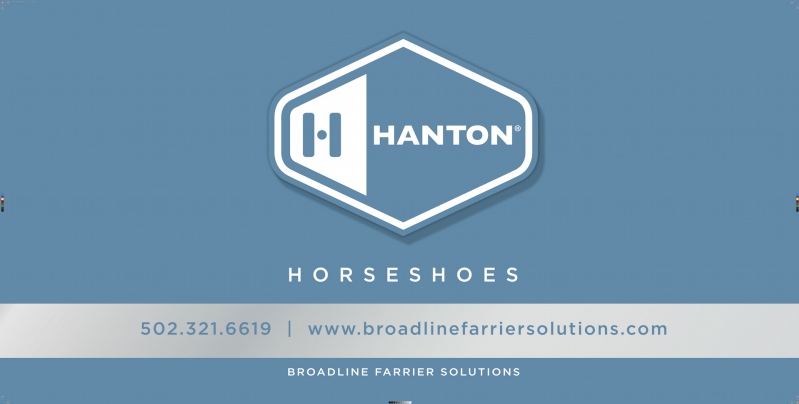 HANTON HORSESHOES
815 Flood Road, Shelbyville, KY 40065
Phone: (502) 321-6619
Email:
info@broadlinefarriersolutions.com
Web:
www.hantonhorseshoes.com
AAPF/IAPF
Members: Torri & Pat Broadus APF & Matt Spoerlein APF
"Hanton Horseshoes represents a revolutionary new way to apply horseshoes. Our special tabbed design allows for the application of shoes without any glue on the bottom of the foot or locking in the horse's heels. In addition, the quick and easy application process using our unique "blister" system allows the glue to set with the horse standing in a weight-bearing position for a natural, correct fit, all while providing a safer way to shoe for both the horse and farrier. They are available in aluminum and steel styles and the steel may be hot-fit and reset for added value. Visit our website for a retailer near you or to order directly."
---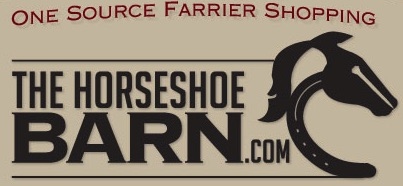 THE HORSESHOE BARN
1223 Blumenfeld Drive, Sacramento, CA 95815
Phone: (800) 338-BARN or (916) 925-6534
Fax: (916) 646-4096
Email:
horseshoebarn@sbcglobal.net
Web:
www.thehorseshoebarn.com
AAPF/IAPF
Members: Adam Wynbrandt APF, Andrew Anderson & Marcelle Barrango
"The Horseshoe Barn has been serving the Farrier industry since 1976 and would like to take this opportunity to thank you, our customer, for your patronage. We truly appreciate your business. Living up to our motto, "All-Around Farrier Shopping", a large inventory of traditional and new supplies is always maintained at reasonable prices. Special orders are available on items not in our catalog or store. Watch for our free Horseshoeing Clinic in the Fall. We look forward to supplying your needs in the future."
---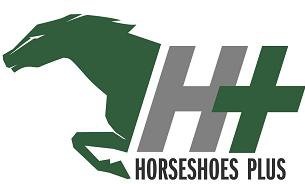 HORSESHOES PLUS INC.
8 Oak Hill Road, Barrington, NH 03825
Phone: (800) 382-5434 or (603) 664-9064
Fax: (603) 664-5307
Email:

rcilley@horseshoesplus.com


Web:

www.horseshoesplus.com




AAPF/IAPF Member: Rob Cilley
"

Horseshoes Plus is a farrier supply store located in Barrington, New Hampshire. We would like to thank you for visiting our website. Hopefully this will help guide you through some of the things that we can offer you. This site is not meant to replace a person to person experience, in fact we encourage people to call or stop in as often as possible. Please take a moment to look things over and call with any questions or comments. There are a couple very important things to note before going much further. If you are in New England, please call to find out if you are in one of our free direct delivery routes. Also we can't guarantee the site is updated every time there is a price change, so please call for the most current prices and inventory levels."
---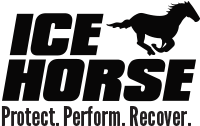 ICE HORSE
®
(MACKINNON PRODUCTS)
1721 Lovall Valley Road, Sonoma, CA 95476
Phone: (707) 343-1079 or (800) 786-6633
Email: julie@icehorse.net
Web: www.icehorse.net
AAPF/IAPF Member: Julie Garella
"IceHorse® cold therapy inserts were developed using a state of the art technology called First Ice®. The inserts that go into IceHorse® wraps are made from a patented formula. When the packs are frozen the formula turns into soft fluffy snow. Once the liquid inside the inserts has gone through a transformation (think water turning into snow), it takes a very long time for it to melt. Because the frozen inserts remain soft, they conform easily to the horse's legs. And there is no watery mess to clean up."
---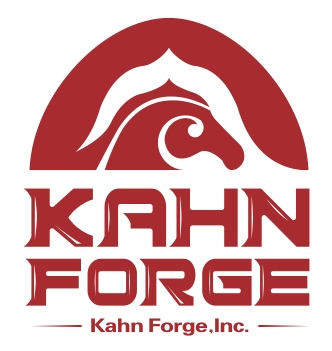 KAHN FORGE INC.


33 Abeto, Irvine, CA 92620 (

231 N. Puente Street, Brea, CA 92821)
Phone: 949-419-7872
Email:
info@kahnforge.com
Web:
www.kahnforge.com
AAPF/IAPF
Member: Jason Yang
---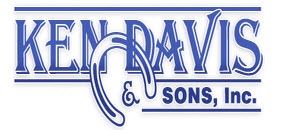 KEN DAVIS & SONS, INC.
367 E Blagrove St., Richwood, OH 43344
Phone: 740-943-2335
Fax: 740-943-2253
Email:
kendavis@ken-davis.com
Web:
www.ken-davis.com
AAPF/IAPF
Members: Brian Davis & Gina Davis
"Ken Davis & Sons, Inc. got its start in the small rural central Ohio community of Richwood in 1949. At that time our founder, Ken Davis, bought a hardware store in partnership with Glenn Hughes, and they opened the Davis-Hughes Hardware Company. Many rural hardware stores of that era had a few Phoenix and Diamond keg shoes and Capewell nails as a part of the normal inventory. Ken was an avid horseman with a special interest in the standardbreds. It was through his association with the standardbred shoers that he started to add Willie Charlie rasps, McGraw Brothers swedge molds, Heller tools, leather pads, and Miller Scossa pads to the inventory. We have been privileged to do business in all 50 states and some foreign countries. We continue the tradition started by our father/grandfather of offering excellent service at fair prices. We are excited to be entering the newest phase of commerce, e-commerce, and hope that you enjoy your browse through our website."
---

LIFE DATA LABS INC.
12290 Hwy 72 (PO Box 349), Cherokee, AL 35616
Phone: (800) 624-1873 or (256) 370-7555
Fax: (256) 370-7509
Email:
cservice@lifedatalabs.com
Web:
www.lifedatalabs.com
AAPF/IAPF
Members: Mike Barker & Darrell Spencer
"Life Data Labs Inc. is a dedicated product manufacturer committed to supplying our customers with premium quality animal nutrition and health products through continuous product improvement and new product development. Life Data Labs will continuously strive to improve our processes, products and services. We are committed to maintaining a leadership role in quality performance and providing value to our customer. From our Cherokee, Alabama headquarters, we conduct research, manufacture our products, and provide product support to our customers. Please take a tour of our operations and meet our most valuable asset, the Life Data Labs Team."
---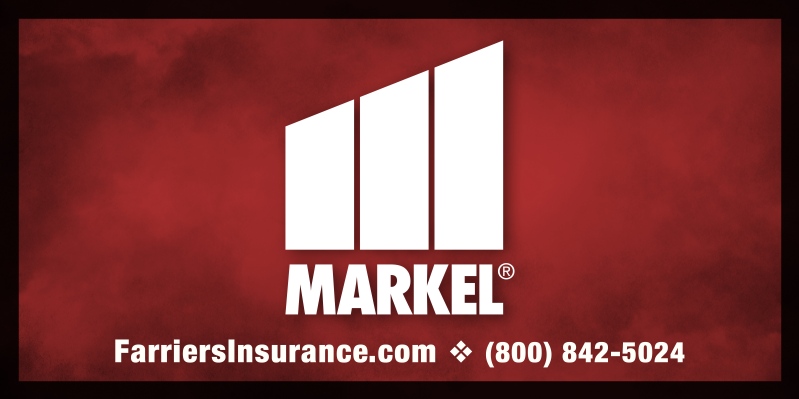 MARKEL INSURANCE COMPANY
4600 Cox Road (PO Box 2009), Glen Allen, VA 23060
Phone: (800) 842-5017
Fax: (804) 527-7999
Email:
horseinsurance@markelcorp.com
Web:
www.farriersinsurance.com
AAPF/IAPF
Members: Kelly Singleton, Chris Heavrin, Lance Allen DVM, Linda Lee
"If a person (other than an employee) is injured on your premises or as a result of your business activities, you are covered. If property is damaged because of your negligence you are also covered. You are protected for claims against products you sell or work you have performed. If a horse is injured or dies while in your care, custody and control, you are covered up to certain limits spelled out in the policy. In addition, your equipment and supplies are covered against loss or damage!"
---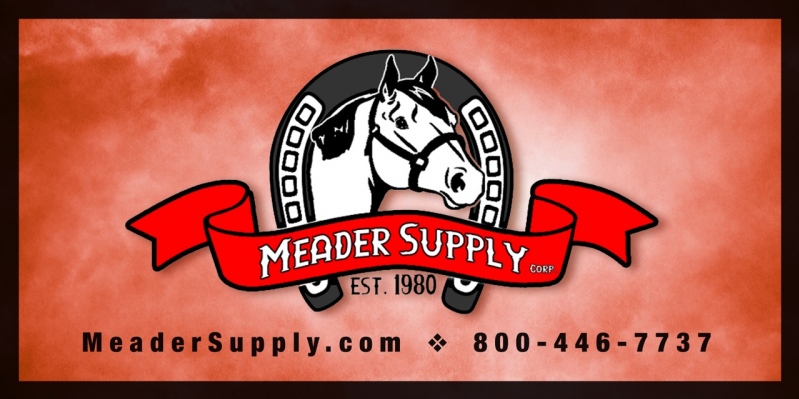 MEADER SUPPLY CORPORATION
23 Meaderboro Road, Rochester, NH 03867
Phone: (800) 446-7737
Fax: (603) 332-2775
Email:
meader@meadersupply.com
Web:
www.meadersupply.com
AAPF/IAPF
Member: Christine Meader & Liz Meader

"Meader Supply Corporation was founded mainly out of frustration at not being able to find the products we wanted and at the quality we demanded for our herd of registered Belgian Draft Horses. Consequently, our tack and harness products represent the finest in craftsmanship, many produced by superior Amish craftsmen, hardworking family-owned farms and businesses in small communities across America where quality and hard work are a way of life. You do not pay extra for the quality, as we work at eliminating the middleman. You will find our products priced to fit your budget. We have a complete and extensive line of quality farrier products. Everything you need to shoe horses. From tools and aprons to shoes, nails and much more, we have the most up-to-date of what the farrier world has to offer. We are proud to be the largest farrier supply store in New England, serving farriers all across the country."
---

MONETTA FARRIER SPECIALTIES, INC.


3232 Highway 23, Ridge Spring, SC 29129
Phone: 803-685-5101
Fax: 803-685-5654
Email: sales@monettafarrier.com
Web: www.monettafarrier.com


AAPF/IAPF Members: Collins Daye, Alan Berardo CF APF & Emily Bull
"Monetta Farrier Specialities has established itself as a farrier specialties business that's known in many nooks and niches across the country for its warm personality and helpful customer service. Through lifetimes rooted in the equine industry, they have learned the ins and outs of shoeing horses and the tools and supplies needed to do the job."
ALTERNATE ADDRESS:
MONETTA FARRIER @ TRYON
190 Industrial Park Drive, Unit C, Columbus, NC 28722
Phone: 828-894-0280
---

NC TOOL COMPANY
6133 Hunt Road, Pleasant Garden, NC 27313
Phone: 800-446-6498
Email:
nctool@nctoolco.com
Web:
www.nctoolco.com
AAPF/IAPF
Members: René Aldridge & Denise Jones
"Realizing the need for a farrier school with emphasis on basic farrier skills, Donald with the help of his wife Ruth Ann founded North Carolina School Of Horseshoeing Inc. in 1976. The school ran until 1983. Once the students were trained, they had problems finding the equipment needed to begin their profession. To help the students, Donald designed and developed the NC line of Farrier anvils with special features for shaping shoes. The gas fired forge now known as the NC Whisper Forge soon followed and was patented in 1981. Today, NC Tool is a leading manufacturer of farrier tools and horseshoe supply company. NC Tool is still family owned and producing the same quality products while making several improvements over the years."
---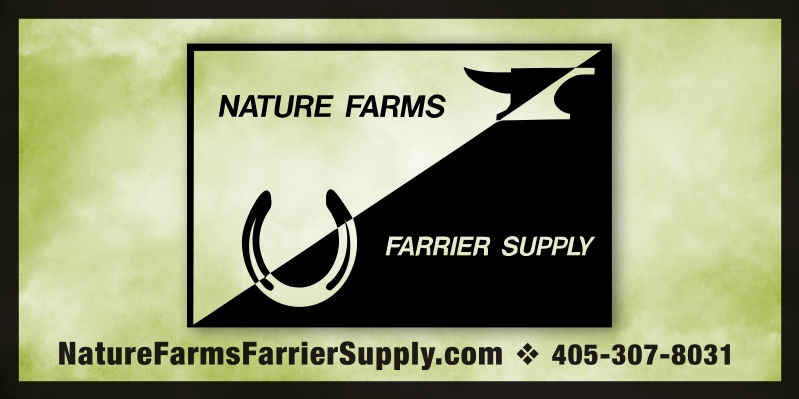 NATURE FARMS FARRIER SUPPLY
3541 National Drive, Norman, OK 73069
Phone: 405-307-8031
Email:
naturefarms@sbcglobal.net
Web:
www.naturefarmsfarriersupply.com
AAPF/IAPF
Members: Shelley & Nolan Walker APF
"Nature Farms was established in 1982 in the heart of Oklahoma. April 2009 Nolan & Shelley Walker took the reins as the owners. Nolan brought to the store thirty-five years of farrier experience and a GOAL to provide the very best customer service. Nature Farms is committed to building the Industry by supporting many excellent clinics and we also offer a 5% discount to all active farrier students. In 2009 we established the Reggie Kester Memorial scholarship program for farrier students."
---

NORTHEAST FARRIER SUPPLY
210 Holabird Avenue, Winsted, CT 06098
Toll Free Phone: 866-333-6337
E-mail:
vin@northeastfarrier.com
Web:
www.northeastfarriersupply.com
AAPF/IAPF
Member: Vin Giannetti
"Northeast Farrier Supply, located in the Litchfield Hills of Connecticut, has served New England, New York, New Jersey and Pennsylvania for over 20 years. We carry thousands of Farrier and hoofcare supplies- from a wide selection of horse shoes and horseshoeing equipment to our custom blend horse supplement specially formulated for the needs of horses in the north east. We provide, at no charge, a delivery service to our full time shoeing customers in Connecticut, Western Massachusetts, and Eastern New York. Please call for details and to be added to the schedule."
---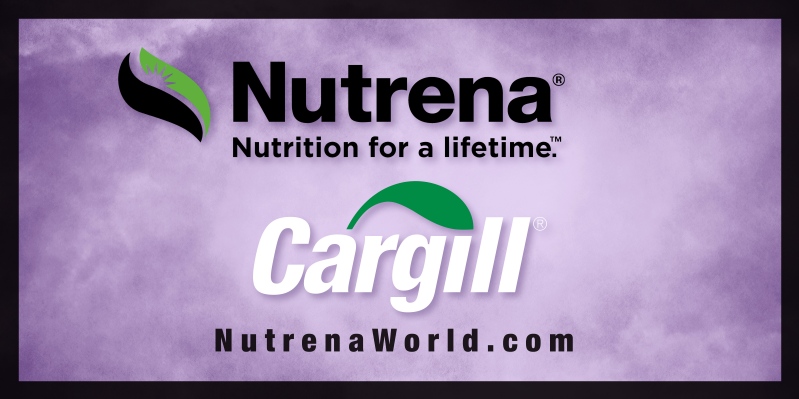 NUTRENA - A CARGILL COMPANY
PO Box 5614, Minneapolis, MN 55440
Phone: (800) 367-4894
Email:
Web:
www.nutrenaworld.com
AAPF/IAPF Members: Don Bibeau & Allison Wilshire
"Whether on the trail or in the ring, horses require optimum nutrition to develop properly, stay healthy and achieve optimal performance. Nutrena's approach focuses on delivering precsise nutrients in every ration. That's why every Nutrena product is formulated to provide the right balance of nutrients your horse needs every day. Their more than 80 years of innovate research into the nutrional needs of horses are enhanced by relationships with some of America's leading universities. These research partnerships give us the specialized expertise to develop products that are uniquely suited for all types of horses at every stage of life."
---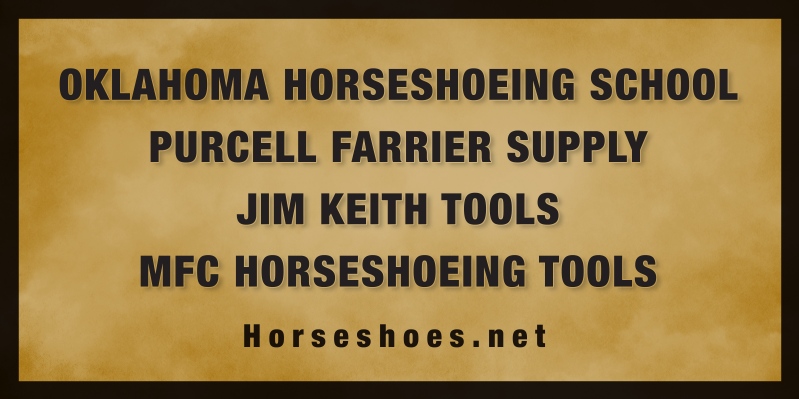 OKLAHOMA HORSESHOEING SCHOOL - PURCELL FARRIER SUPPLY
JIM KEITH TOOLS - MFC HORSESHOEING TOOLS
26446 Horseshoe Circle, Purcell, OK 73080
Phone: 405-288-6085
Email:
purcellfarrier@aol.com
Web:
www.horseshoes.net
(Oklahoma Horseshoeing School)
www.purcellfarriersupply.com
(Purcell Farrier Supply)
www.mfctools.com
(MFC Horseshoeing Tools)
www.jktoolscom.ipage.com
(Jim Keith Tools)
AAPF/IAPF
Members: Jack Roth DVM APF, Austin Fisher CJF II APF
---

PACIFIC COAST HORSESHOEING SCHOOL
5225 Carbondale Road, Plymouth, CA 95669-9729
Phone: 209-245-3920
Fax: 209-245-3956


Email:

bob@pacificcoasthorseshoeingschool.com


Web:

www.pacificcoasthorseshoeingschool.com




AAPF/IAPF

Members: Bob Smith CF APF & Sam Fabila APF




"Pacific Coast Horseshoeing School is an internationally recognized award winning vocational school which has been committed to the highest quality instruction available since 1991. A commitment to every students success sets us apart from other schools. That commitment extends to all students regardless of background or special needs. There is no typical or right kind of student, in fact students have ranged in age from 16 to 64 years old. We have educated everyone from rodeo cowboys, veterinarians, high school drop-outs, retired officers, auto mechanics, computer techs, aeronautical engineers, school teachers and anyone who is tired of working for someone else wants to work with animals or is just looking for a change. We are so confident of our teaching ability and our professional facility that we offer a 100% refund to any student who withdraws from the program, for any reason, on or before the end of the first week of training. Get that in writing from any other school!"
---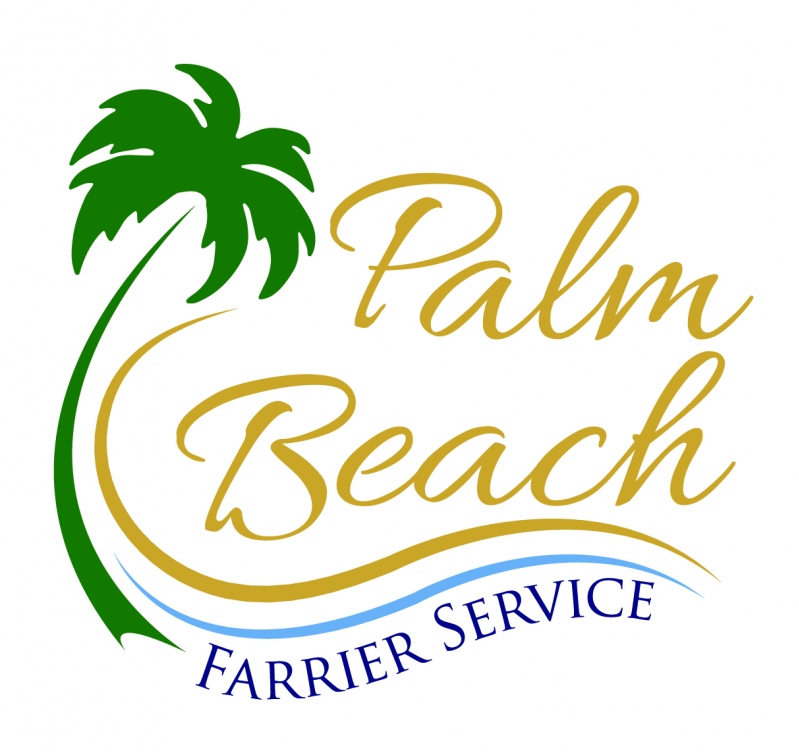 PALM BEACH FARRIER SERVICE
12373 Wellington Preserve Blvd, Wellington, FL 33449
Phone: 561-308-0346
Email:
gilchristfarrier@aol.com
AAPF/IAPF
Member: James Gilchrist APF
---


POLYFLEX HORSESHOES (NO ANVIL LLC)
PO Box 212616, Royal Palm Beach, FL 33421
Phone: 561-628-1211
Email:
noanvil@gmail.com
Web:
www.polyflexhorseshoes.com
AAPF/IAPF
Members: Diane & Curtis Burns APF
"POLYFLEX shoes have been used on the biggest stages within the equine world in diverse arenas. POLYFLEX shoes are amongst the most applicable on the market, now serving the most range of disciplines. POLYFLEX shoes are the closest synthetic to the traditional shoe that we are all so familiar with using. We are at the forefront of the latest innovations and active in the field to bring you a wide range of customized applications for therapeutic and performance use. We strive to continually improve upon our current product line. With experience as a trainer, rider, farrier, and manufacturer, Curtis likes to stay active in the field and strives to seek improvements. He enjoys working with veterinarians, farriers, and owners to communicate effectiveness and take feedback."
---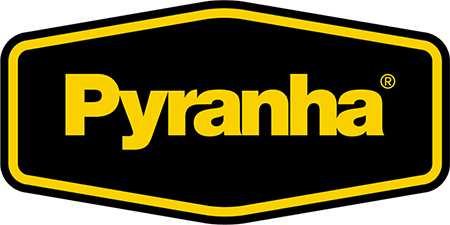 PYRANHA INC.
6002 Cunningham Road, Houston, TX 77041
Phone: 832-467-3840
Email:

marketing@pyranhainc.com


Web:

www.pyranhainc.com




AAPF/IAPF

Member: Marcie Voglino



"Pyranha, Inc. was chartered December 4, 1972, for the purpose of manufacturing and marketing a full line of fly control products. Pyranha pioneered the development of an automatic insect control system which dispenses specially formulated insecticides providing the horse industry with a reliable, effective and economical method of insect control in and around animal quarters and barns. For over 40 years Pyranha, Inc has been innovating and providing pest control solutions for the residential and livestock industry. Pyranha not only offers ready-to-use and concentrated insecticide products as well as their misting systems, but they also offer a line of odor-management products ideal for homes, kennels, livestock areas and more."
---

RAZERHORSE
5246 Hwy 377 Suite 7, Aubrey, TX 76227
Phone: (855) 955-RAZER
Fax: (940) 365-9672
Email:
info@razerhorse.com
Web:
www.razerhorse.com
AAPF/IAPF
Members: Debbie Fairman, Danielle Boyd, Conny Svensson APF CF, Gene Cunningham & Wayne Whitson APF
"Razerhorse is a hoof care company that has combined science and technology to enhance the well-being of the horse. We have created a line of flexible steel horse shoes and polyurethane hoof pads that mimic the natural function of the hoof while still offering protection. The Razer shoe is made from a tempered tool steel that is as light as aluminum, but as strong as a traditional steel shoe. The innovative design allows it to flex with the horse's hoof allowing for the natural movement of the horse while shod. In addition to the Razer flexible steel horseshoe, we offer the Propad, a polyurethane hoof pad."
---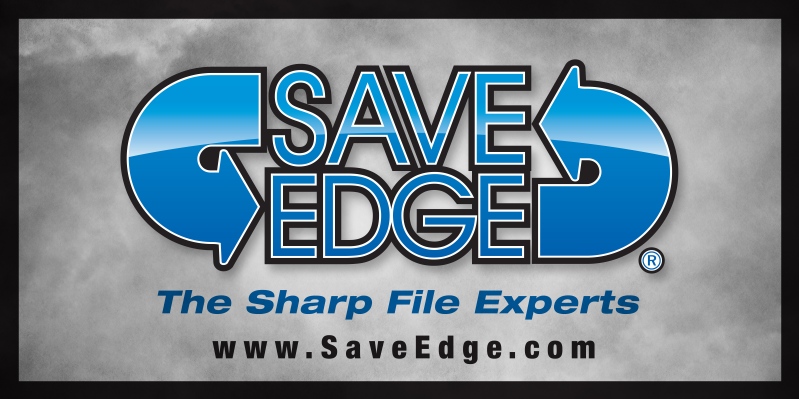 SAVE EDGE INC.
360 West Church Street, Xenia, OH 45385
Phone: 937-376-8268
Fax: 937-376-8052
Email:

info@SaveEdge.com


Web:

www.SaveEdge.com
AAPF/IAPF
Member: Russ Whyde
"Save Edge means sharp and reliable, with lasting performance. This is the opinion of file users throughout the world. Since 1976 we have been giving files the "edge" that professional craftsmen demand. Our goal is to provide the best quality products and service available."
---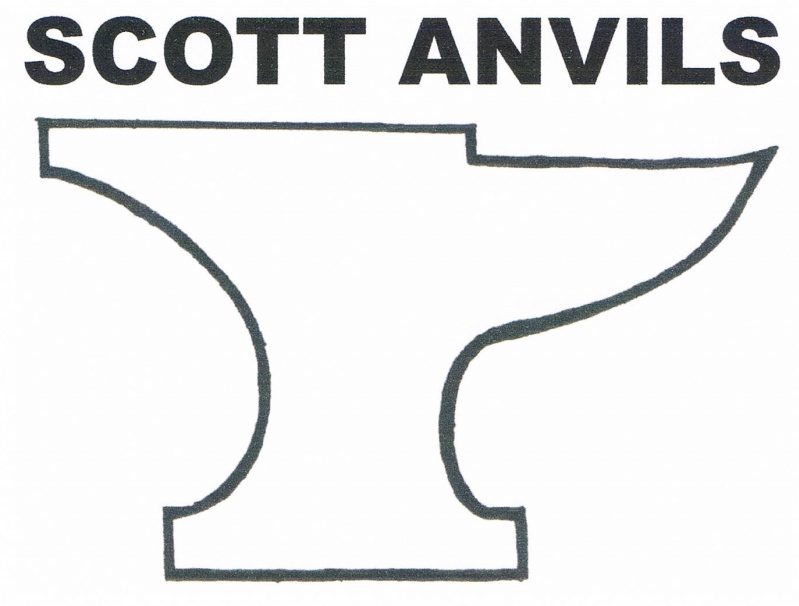 SCOTT ANVILS
PO Box 186, Ruckersville, VA 22968
Phone: 434-409-8100
Email: scottanvils@embarqmail.com
Web: www.facebook.com/scott.a.collier.9
AAPF/IAPF
Member: Scott Collier CJF APF
---

SOFT RIDE BOOTS
12011 West Lake Road, Vermilion, OH 44089
Phone: 855-763-8743
Email:

sales@SoftRideBoots.com


Web:

www.SoftRideBoots.com
AAPF/IAPF
Member: Monty Ruetenik
"Soft-Ride Deep-Gel Equine Comfort boots is the latest innovation by Soft Ride co-owners whom have a long standing commitment to the health and welfare of horses. Over thirty years ago, these co-founders of Soft-Ride developed a pour-and-place urethane flooring system for equine facilities. The equine friendly surfaces have been installed for safety and comfort in many of the great farms across the country. The idea for Soft-Ride boots was born from a need to have mobile support for horses during the stress of trailering and travel. The Soft-Ride system has since developed into a multifaceted company that not only addresses the comfort of horses on the road and in their stalls, but has also branched into the veterinary and farriery field to help comfort laminitic horses. Different orthopedic inserts have been created to provide comfort and support when transporting and stabling as well as in the treatment and prevention of injuries for all types of equine."
---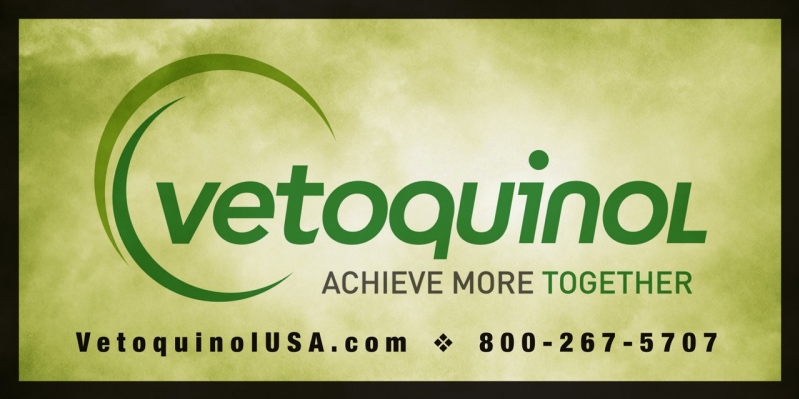 "The 9th largest veterinary pharmaceutical company in the world, Vétoquinol is first and foremost an independent, family-owned business. Deeply committed to its values, it has always enjoyed a close relationship with its vet clients. Vétoquinol's growth and development strategy focuses on innovation and finding the right balance between two major markets: companion animals and livestock, bred for human food. Historically based in France, Vétoquinol currently develops, produces and distributes a wide range of more than 700 medical and non-medical products in Europe, Americas and Asia-Pacific. With a presence in 25 countries through its subsidiaries, its strong network of 140 distributor partners provides visibility for its products in more than 100 countries. Manufacturers of Zylkene - helps keep horses calm without drowsiness; no sedative or tranquilizing effects. Sold through licensed veterinarians."
---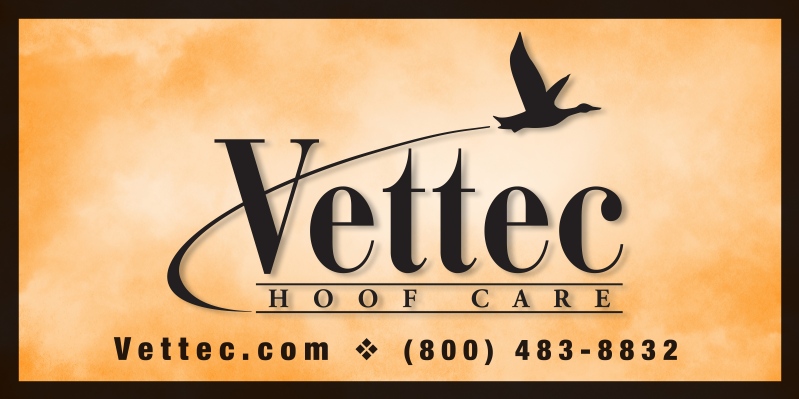 VETTEC INC.
1889 West Mission Blvd, Pomona, CA 91766
Phone: (800) 483-8832
Fax: (805) 488-2266
Email:

info@vettec.com




Web:

www.vettec.com




AAPF/IAPF

Members: Frank Dugan & Jessica Williams
"Vettec Inc. has been manufacturing and distributing the highest level of horse hoof care products worldwide for over 15 years. Vettec's extensive line of hoof related materials allow your hoof care professional to complete hoof repairs and glue on shoes with Adhere, urethane adhesive, as well as create instant horse shoes and foal extensions with Super Fast, equi-thane adhesive. Vettec produces six instant hoof pad materials to promote heel and sole growth, eliminate thrush, protect and support the equine foot, and prevent stone bruising. The wide variety of instant hoof pad materials allows you and your farrier to select the proper material depending on your horse's hoof. Equi-Build, Equi-Pak, Equi-Pak|CS, Equi-Pak|Soft, Sil-Pak and Sole-Guard were all designed to protect and support your horse's hoof."
---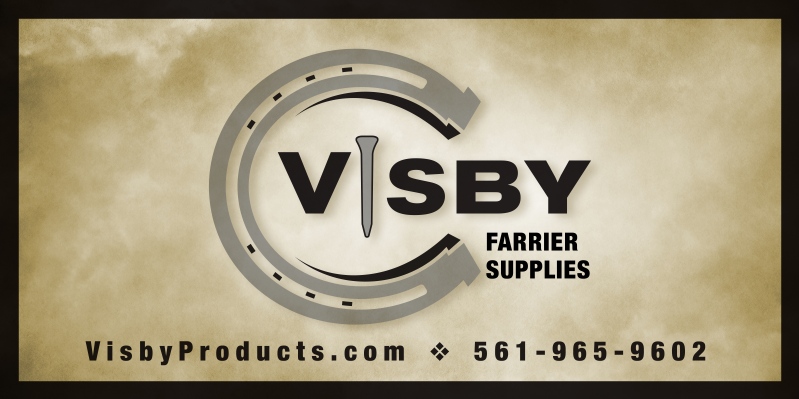 VISBY PRODUCTS FARRIER SUPPLIES
3101 Fairlane Farms Road, Suite 6, Wellington, FL 33414
Phone: (561) 965-9602
Fax: (561) 228-1073
Email:
info@visbyproducts.com
Web:
www.visbyproducts.com
AAPF/IAPF
Members: Grace, Jeff & Diane Gartner
"Our goal is CUSTOMER SATISFACTION! You can find a wide variety of special hammers, nails, files, knives, other tools, and of course, SHOES SHOES SHOES! We are proud to be the largest and oldest farrier supply shop in South Florida. We are located just minutes down the road from the Palm Beach International Equestrian Center, the Palm Beach International Polo Club, the Jim Brandon Equestrian Center and Palm Meadows. All of the brands that you trust and count on to run you business are in stock and waiting for you in the heart of Wellington.
Nails: Capewell, Mustad, Delta, Liberty, Vector…

Shoes: St. Croix, Kerckhaert, Thoro'Bred, Victory, Grand Circuit, KB, Diamond…

Tools: GE Forge, ICAR, D.S., Mustad, Lopez, Flatland Forge, Hofi, Jim Keith, Bloom Forge, Bellota, N C, Viking, Nordic, MFC…
And a full line of aprons, forges, shoeing boxes, stands, stall jacks and anvils. We strive to offer you the best products and the best variety at the best possible prices."
---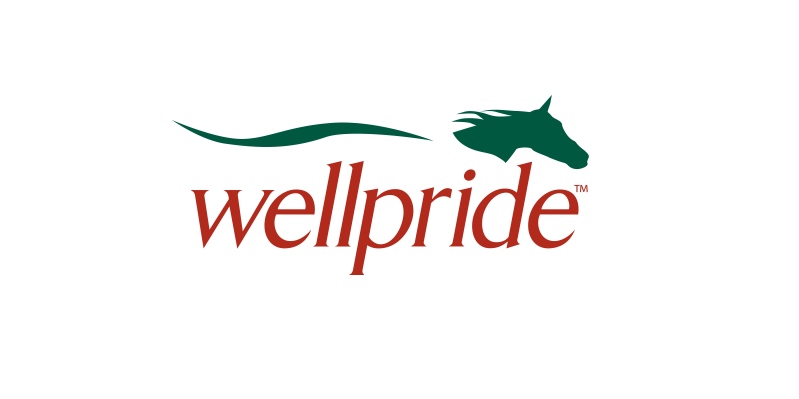 WELLPRIDE LLLP
727 Commerce Drive, Venice, FL 34292
Phone: 941-485-4400
Fax: 941-485-6677
Email: achalmers@wellpride.com
"Since kicking off Wellpride in 2003, it's been quite a ride. For over a decade, we've felt privileged to see Wellpride horses succeed at Devon, Rolex, Breeder's Cup, Kentucky Derby, and the eventing rounds of the Pan American games. We've also had the great satisfaction of helping rescue horses and older horses get that extra TLC for their hooves, digestive health, and joints. Regardless of whether you are a competitive horseperson or pleasure rider, we are excited to be a part of your horse's path to improved wellbeing. Wellpride was founded by two omega-3 experts, Dr. Bo Martinsen and Dr. Anne-Marie Chalmers, with the support of a veterinarian and researcher consulting team. For over a decade, we have devoted ourselves to producing the best quality fish oil for horses, focusing on the dose and freshness level needed to achieve results. For our Wellpride formulation, we use a natural fish oil made from sardines, herring and small mackerel, purified to ensure it is rid of mercury and pesticides. With our easy-squeeze bottle, you can serve your horse the one to two ounces necessary for making a difference. And our human-grade oil is so fresh and palatable, you can even drink it yourself."
---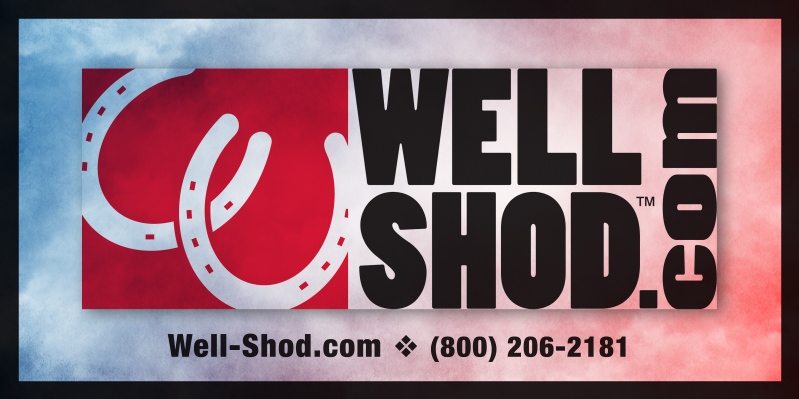 WELL-SHOD.COM
305 N Arthur Street, Amarillo, TX 79107
Phone: (800) 206-2181 or (806) 322-3680
Email:
john@well-shod.com
Web:
www.well-shod.com
AAPF/IAPF
Member: John Harshbarger
"Well-Shod.com is the internet home of Ranchers & Farmers Supply Co. in Amarillo, Texas. We not only sell farrier products, we also carry a full line of feed, hay, livestock panels, pet food, cage bird seed, animal health products, feed supplements, lawn & garden supplies and much more. Ranchers & Farmers opened in 1961 to provide these services to the community. Not much as changed over the years- the community has just gotten a little bigger. We pride ourselves on our customer service. We work hard to find for you those items you can't find anywhere else. We hope that you will call with any questions that you have, whether it's to find out about a product's application or even if it's just to learn whether or not we have a particular product in stock."
---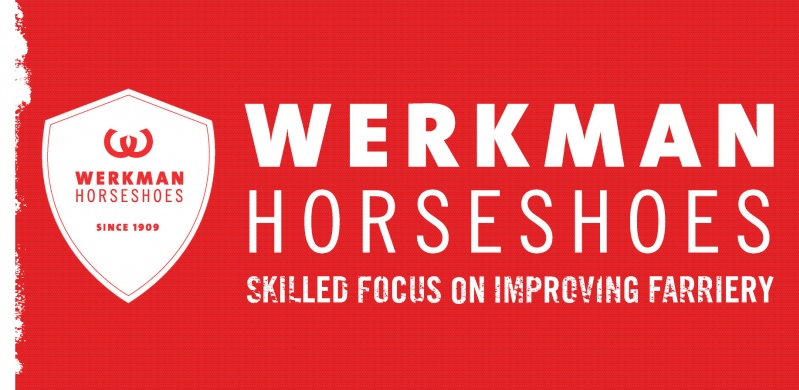 WERKMAN HORSESHOES
Helpermolenstraat 43, 9721 BT Groningen, The Netherlands
Phone: +31 (0)50 521 81 21
Email:
shop@werkman.nl
Web:
www.werkmanhorseshoes.com
AAPF/IAPF
Members: Christel & Reian Werkman
"Hoefijzerfabriek Werkman & Co, established in Groningen, was formed in 1909. The founders, the brothers Hero and Berend Werkman, both farriers themselves, strived to provide their customers with excellent service in addition to top-quality horseshoes. In the past century, Werkman Horseshoes has exported many different models to countries all over the world. Today, the fourth Werkman generation has the reins of the company; Christel Werkman and her brother Reian Werkman. The focus is still on the customers and on product quality, yet, so much has changed. Nowadays and in response to the contemporary quality requirements imposed on horseshoes, there are continuously are innovative developments. Werkman Horseshoes is, more than ever, focusing on improving farriery. Our horseshoes are continuously being refined, improved, and adapted to contemporary market requirements. In this manner, we can continue to supply our customers with high-quality horseshoes.. As a customer-oriented organization, we value a good relationship with you, the farrier. The reliability of our organization and our employees play a crucial role in that regard."
---


WORLD CHAMPIONSHIP BLACKSMITHS
47 Rainbow Road, PO Box 382, Edgewood, NM 87015
Phone: 505-281-8982
Fax: 505-286-8163
Email:
cathorseshoeing@aol.com
Web:
www.worldchampionshblacksmiths.com
AAPF/IAPF
Members: Chris & Craig Trnka CJF APF

"
The WCB was formed in the spring of 2006 as a membership based organization born from an idea that company CEO, Craig Trnka had been kicking around for years. It began with a small core of people who brainstormed and gathered information then pulled the trigger with the WCB officially launching on June 19th 2006. The WCB founders wanted to produce horseshoeing competitions at venues where there was horse owning public to show and educate that a well educated farrier is a powerful tool - the only equine professional who sees the horse on a six week rotation in a non crisis situation."
---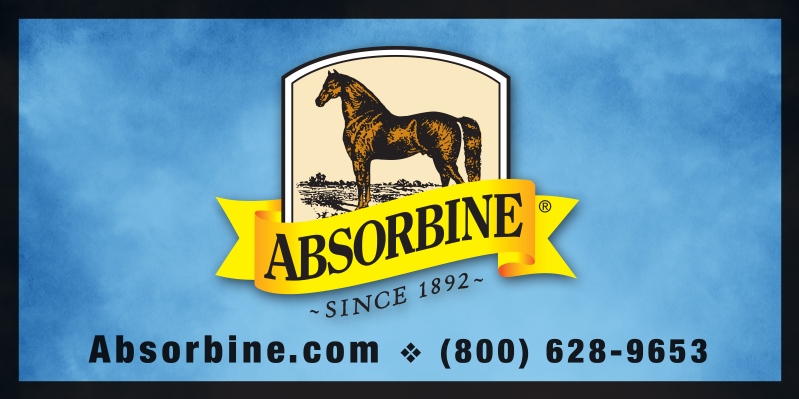 W.F. YOUNG, INC.
302 Benton Drive, East Longmeadow, MA 01028
Phone: (800) 628-9653 or (413) 526-9999
Fax: (413) 526-8990
Email:
acairy@wfyoung.com
Web:
www.absorbine.com
AAPF/IAPF
Members: Chris Jacobi & Amy Cairy
"Ever since Wilbur and Mary Ida Young created the first Absorbine® horse liniment back in 1892, innovation has been at the heart of everything we do. That inventive spirit, as well as an intense focus on meeting the needs of our customers, has allowed W.F. Young, Inc. to grow into a global leader in animal and human health and wellness products. After 120 years, we're still a family owned, American company with a passion for providing high-quality over-the-counter medications as well as a full portfolio of horse and pet care products. Every day that passion drives us to develop further advances in the way our products are formulated and delivered—while always maintaining the highest levels of integrity. This is all part of fulfilling our mission of helping improve the lives of people and the animals they love."
---


YODER BLACKSMITH SUPPLIES
8900 Township Road 652, Fredericksburg, OH 44627
Phone: (330) 471-1940
Fax: (330) 698-3200
AAPF/IAPF Member: Henry Yoder
---