Veterinarians
VETERINARIANS - WHO ARE MEMBERS OF THE AAPF/CAPF
We encourage our members to do business with other members!
---
ANOKA EQUINE VETERINARY SERVICES
16445 70th Street NE, Elk River, MN 55330
Phone: (763) 441-3797
Fax: (763) 441-3683
Email:
turner@anokaequine.com
Web:
www.anokaequine.com
Facebook:
http://www.facebook.com/pages/Anoka-Equine-Veterinary-Services/105574306144929
AAPF/CAPF Member: Tracy Turner DVM DiplACVS
"
Established in 1978, Anoka Equine has been providing progressive, quality veterinary medicine for horse owners in the Twin Cities for over 30 years. Our clinic, located in Elk River, Minnesota offers clients and referring veterinarians extensive preventative and emergency equine health services in the field and in the hospital. While delivering exceptional care to our equine patients we strive to provide compassion, education, and service to our clients."
---
ATHENS EQUINE
812 Southpark Circle, Athens, TX 75752
Phone: 940-367-8475
Email:
equdoc1992@aol.com
AAPF/CAPF Member: Todd Laughrey DVM PC
---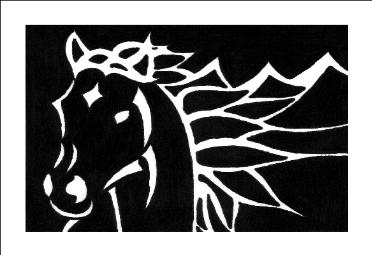 CASCADIA EQUINE VETERINARY CLINIC
PO Box 2781, Corvallis, OR 97339
Phone: (541) 207-8308
E-mail: contact@cascadiaequine.com
Web: www.cascadiaequine.com
AAPF/CAPF Member: Christopher L. Wickliffe DVM APF
"Cascadia Equine Veterinary Clinic strives to bring cutting edge equine medicine to your horse through mobile digital radiology, mobile digital ultrasound, motorized dentistry, advanced equine dentistry, lameness, podiatry and preventive medicine. Cascadia Equine is a fully mobile equine veterinary practice serving the Willamette Valley."
---
EQUINE PODIATRY CENTER OF COLORADO
10057 N County Road 17, Fort Collins, CO 80524
Phone: (970) 490-1999
Fax: (970) 407-7977
Email:

footdocdvm@aol.com


Web:
AAPF/CAPF Life Member: Andrew Dean DVM APF
---

IOWA STATE UNIVERSITY COLLEGE OF VETERINARY MEDICINE
1600 S 16th Street, Ames, IA 50011
Phone: (515) 294-1500
Email: drusso@iastate.edu
Web:
http://vetmed.iastate.edu/
AAPF/CAPF Member: Doug Russo APF CJF
"

The Iowa State University College of Veterinary Medicine is a great place to be whether you are a student, a client looking for outstanding veterinary diagnostic and medical services, or a faculty or staff member, clinician, or industry representative looking for a partnering opportunity. We take pride in our heritage and in the advances we are making today that will guarantee an even more exciting future as we continue to be a dynamic contributor to our profession and society.

"
---
"Northern Virginia Equine provides advanced services in equine podiatry. This service offers comprehensive diagnosis, treatment and maintenance for a variety of foot conditions using medical therapy as well as therapeutic shoeing. The combination of being both a veterinarian and a professional farrier allows Dr. O'Grady to treat each foot problem on an individual basis with an understanding of both the medical physiology and the mechanics of the equine foot. Dr. O'Grady's methodology centers on using the basic principles of farriery combined with advanced technology to treat foot problems."
---
PERFORMANCE EQUINE VETERINARY SERVICES
16975 S Hwy 475, PO Box 129, Summerfield, FL 34492
Phone: (352) 307-3690
Fax: (352) 307-3691
E-mail: performanceequinevs@gmail.com
Web:www.performanceequinevs.com
Facebook:
http://www.facebook.com/pages/Performance-Equine-Veterinary-Services/132403656813627?ref=ts
AAPF/CAPF Member: Alberto Rullan VMD
"Performance Equine Veterinary Services is an equine exclusive veterinary practice dedicated to the comfort of the horse. We specialize in diagnosing and treating your horse with the most modern and updated technology and equipment. There are many reasons for your horse not to be performing at its best. We are here to help you and your horse find out whether the problem is due to musculoskeletal disorders (lameness), respiratory or even systemic problems. Performance Equine has great experience with race horses, sport horses and gaited horses as well.
"
---
ROOD AND RIDDLE EQUINE HOSPITAL
PO Box 12070, Lexington, KY 40580




Phone: (859) 233-0371




Fax: (859) 255-5367


Emails: rbras@roodandriddle.com or vdryden@roodandriddle.com or smorrison@roodandriddle.com
Web: www.roodandriddle.com


AAPF/CAPF Members: Raul Bras DVM APF CJF,

Vernon Dryden DVM APF CJF,
Scott Morrison DVM APF, Stuart Muir APF CJF NZCEF, Josh Wilbers APF CJF
"Rood & Riddle Equine Hospital is a full-service equine hospital established in 1986 as a referral center for horses requiring specialized medical and surgical care. Today Rood & Riddle is known and respected throughout the world for innovative and highly skilled treatment of horses. The hospital facility offers a full range of services including surgery, internal medicine, advanced diagnostic imaging, a focused Podiatry Center and specialized Reproductive Center. The practice also provides ambulatory services for emergencies, preventative care, general reproduction, radiography, medical care and treatment of your horse at your farm or stable. Our reputation stems from our unwavering commitment to quality, both in the care of horses and in our relationship with clients and community."
---

SWEET RIVER EQUINE CLINIC INC.
200 Weyer Road, Modesto, CA 95357
Phone: (209) 524-9191
Email: SweetRiverEquineClin@gmail.com
Web: www.SweetRiverEquineClinic.com
AAPF/CAPF Member: Daniel Sweet DVM
"

Sweet River Equine Clinic Inc., located near Modesto, CA, is a full service equine veterinary practice with ambulatory and in-house services, including 24-hr emergency service. Providing service to Modesto, Turlock, Oakdale and surrounding areas, it is our commitment to provide the highest quality veterinary care possible in this ever-changing and challenging field. At Sweet River Equine Clinic Inc., we are committed to providing genuine care, comfort and high quality veterinary medicine for our patients and clients. We are committed to nurturing the human animal bond and helping horses live healthier, longer lives. We pledge to provide the best client service at all times. We promise to treat you and your horses with integrity, respect and dignity."
---
TEXAS A&M UNIVERSITY COLLEGE OF AGRICULTURE AND LIFE SCIENCES
4475 TAMU, Large Animal Clinical Sciences, College Station, TX 77843
Phone: (979) 845-9127
E-mail:
wmoyer@cvm.tamu.edu
Web:
www.vetmed.tamu.edu/vlcs
AAPF/CAPF Member: William (Bill) Moyer DVM
"Welcome to the College of Agriculture and Life Sciences at Texas A&M University! Our award-winning faculty members are discovering the fuels of the future, unlocking genetic mysteries to cure diseases and working to ensure the safety and abundance of the food supply. The college's more than 400 distinguished faculty members include a Nobel Prize laureate, a Pulitzer Prize winner, and many others who are among the foremost scholars in their academic field. Dr. Bill Moyer is a past president of AAEP."
---
THOMAS VETERINARY CLINIC


17591 Highway 34, Ottumwa, IA 52501
Phone: (641) 683-1835
Fax: (641) 683-6335
Email: tbldvm@windstream.net
Web: www.thomasvet.com


AAPF/CAPF Member: Thomas B. Lopp DVM
"Thomas Veterinary Clinic is a four veterinarian practice located west of Ottumwa. Our veterinarians practice small animal, equine, and food animal medicine. Established in 1978, Thomas Veterinary Clinic has continued to grow as we strive to provide state of the art veterinary medicine and the best possible services to our patients and clients."
---
WERNER EQUINE
20 Godard Road, North Granby, CT 06060
Phone: (860) 653-5088
Fax: (860) 653-5080
E-mail:
hwwvmd@wernerequine.com
Web:
www.wernerequine.com
AAPF/CAPF Member: Harry Werner VMD
"Dr. Harry Werner has practiced equine medicine and surgery since his 1974 graduation from the University of Pennsylvania School of Veterinary Medicine. Following four years of general large animal practice, he opened his equine practice in North Granby, Connecticut in 1979. The practice's clinic facility handles the majority of emergency care, internal medicine cases and minor surgery, while scheduled and emergency veterinary services are also provided on-farm. Dr. Werner's practice has a particular focus on equine lameness cases, pre-purchase examination, patient wellness care and owner education. He is also a trained and certified veterinary acupuncturist."
---
"Wilhite & Frees Equine Hospital is a 100% equine practice located just South of Kansas City, Missouri. While most of our patients reside in Jackson and Cass counties in Missouri, and in Johnson county Kansas, we also provide services to clients outside of the greater Kansas City metropolitan area. The practice was founded in 1998, by Dr. Wilhite, and has grown to include a staff of four veterinarians. All of our doctors are both licensed and accredited in Missouri and Kansas. Appointments are available between 8 am and 5 pm Monday through Friday. Because we have a 4 doctor practice, emergency coverage is available 24 hours per day, 7 days a week."
---