For the Love of the Horse Seminar Series - NEW!


The AAPF/IAPF is pleased to offer our members and others the opportunity to watch on-demand webinars and presentations and listen to podcasts which have been produced. Please click on the name of the webinar or presentation to watch or listen to the webinar or presentation at your convenience. After watching the webinar or presentation, AAPF/IAPF members should click on the link to request that CE credit be awarded to the member.

NOTE: The techniques and comments stated by the presenters are those of the presenter and not those of the AAPF/IAPF or sponsor.


CLICK HERE to apply for AAPF Continuing Education Credits for all Webinars, Podcasts, and Other Presentations.

PLEASE NOTE: A maximum of 8 AAPF CE Credits may be submitted per day.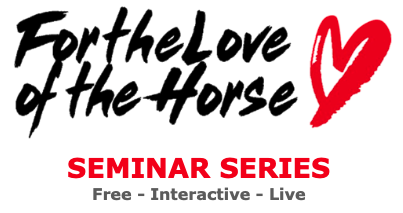 "Hoof Lameness: Understanding Causes and Cures" (1 CE)
Presenter: Raul Bras DVM CJF APF
Date of Presentation: July 12, 2020 (7 pm ET)
Click Here To Register