AMERICAN ASSOCIATION OF EQUINE PRACTITIONERS
4075 Iron Works Parkway, Lexington, KY 40511
Phone: (859) 233-0147 or (800) 443-0177
Fax: (859) 233-1968
Email: aaepoffice@aaep.org
Web: www.aaep.org
"
The American Association of Equine Practitioners, headquartered in Lexington, Ky., at the Kentucky Horse Park, was founded in 1954 as a nonprofit organization dedicated to the health and welfare of the horse. Currently, the AAEP reaches more than 5 million horse owners through its over 10,000 members worldwide and is actively involved in ethics issues, practice management, research and continuing education in the equine veterinary profession and horse industry.
"
AMERICAN FARRIER'S ASSOCIATION


4059 Iron Works Parkway, Suite 1, Lexington, KY 40511
Phone: (877) 268-4505 or (859) 233-7411
Fax: (859) 233-7862
Email:

info@americanfarriers.org


Web: www.americanfarriers.org
"
Established in Albuquerque, New Mexico in 1971, the AFA began with a small organization of farriers who wished to help organize the farrier community and provide direction for the future. Since those humble beginnings, the AFA has grown into an association of international scope, providing direction and growth for the farrier community.
"
AMERICAN HORSE COUNCIL
1616 H Street NW, Washington, DC 20006
Phone: (202) 296-4031
Email: afurst@horsecouncil.org
Web: www.horsecouncil.org
"Your national voice in Washington, D.C. The AHC is proud to be your association that represents all segments of our nation's diverse horse industry. The American Horse Council works daily to represent your equine interests and opportunities. Founded in 1969, the AHC was organized by a group of horsemen concerned about federal legislation affecting their industry. They recognized the need for national and coordinated industry action in Washington, D.C. The AHC promotes and protects all horse breeds, disciplines and interests by communicating with Congress, federal agencies, the media and the industry itself each and every day."


ARTIST-BLACKSMITH'S ASSOCIATION OF NORTH AMERICA INC.
259 Muddy Fork Road, Jonesborough, TN 37659
Phone: (423) 913-1022
Fax: (423) 913-1023
Email:

centraloffice@abana.org


Web:

www.abana.org
"The Artist-Blacksmith's Association of North America, Inc. began in 1973 with only twenty seven blacksmiths who had a vision. Their vision has unfolded with a membership that has grown and is now 4000 strong. The resurgence of the "lost" art of blacksmithing is unmistakably evident. ABANA is a non-profit organization directed by a board of 15 members who serve voluntarily as officers and on committees. The resolutions by the board determine the services to be provided within an annual budget. The operations and publications staff of ABANA deliver services as contractors or employees."
CERTIFIED HORSEMANSHIP ASSOCIATION
1795 Alysheba Way, Suite 7102, Lexington, KY 40509
Phone: (859) 259-3399
Fax: (859) 255-0726
Email:

tweaver@CHA-ahse.org
Web: www.CHA-ahse.org
"
The purpose of CHA is to promote excellence in safety and education for the benefit of the horse industry. CHA certifies instructors and trail guides, accredits equestrian facilities, publishes educational manuals, produces how?to videos and hosts regional and international conferences.
"
INTERNATIONAL FARRIER ACADEMY
11831 Mellow Court, Royal Palm Beach, FL 33411
Phone: (561) 662-2116
Email: hooftech@bellsouth.net
Web: https://www.facebook.com/groups/internationalfarrieracademy/
NORTHEASTERN ASSOCIATION OF EQUINE PRACTITIONERS
5677 S Transit Road, Suite 200, Lockport, NY 14094
Phone: (585) 205-5122
E-mail:

theneaep@gmail.com


Web:

www.theneaep.com
"The NEAEP exists to
imp

rove the health and welfare of horses by providing state-of-the-art advanced professional education to equine veterinarians, farriers, technicians, veterinary students and horse owners. The Association was created to support owners and practitioners who care for their horses by providing access to region-specific industry information, networking opportunities, and additional representation on medical and legislative issues at the state and regional levels.
The NEAEP is the first organization to include farriers in our definition of "equine practitioners" and to actively foster the relationship between veterinarians and farriers."
UNITED STATES EQUESTRIAN FEDERATION
4047 Iron Works Parkway, Lexington, KY 40511
Phone: (859) 258-2472
Fax: (859) 231-6662
E-mail: customercare@usef.org
Web:

www.usef.org
Equestrian competitors, leisure riders, coaches,
"
fans
and enthusiasts each share a personal bond with the horse. This commonality defines the membership of the United States Equestrian Federation [USEF] which serves as the National Governing Body for Equestrian Sport. The USEF is dedicated to uniting the equestrian community, honoring achievement, and serving as guardians of equestrian sport. Since its inception in 1917, the Federation has been dedicated to pursuing excellence and promoting growth, all while providing and maintaining a safe and level playing field for both its equine and human athletes."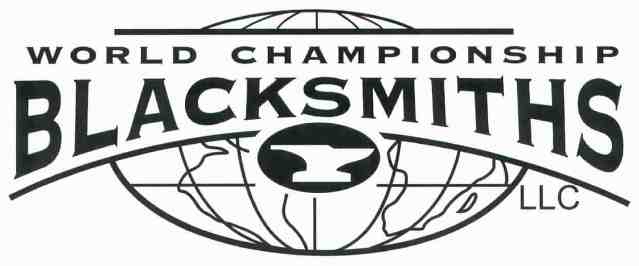 WORLD CHAMPIONSHIP BLACKSMITHS LLC
47 Rainbow Road, PO Box 382, Edgewood, NM 87015
Phone: 505-281-8982
Fax: 505-286-8163
Email: cathorseshoeing@aol.com
Web: www.worldchampionshblacksmiths.com
AAPF/IAPF Members: Chris & Craig Trnka CJF APF

"The WCB was formed in the spring of 2006 as a membership based organization born from an idea that company CEO, Craig Trnka had been kicking around for years. It began with a small core of people who brainstormed and gathered information then pulled the trigger with the WCB officially launching on June 19th 2006. The WCB founders wanted to produce horseshoeing competitions at venues where there was horse owning public to show and educate that a well educated farrier is a powerful tool - the only equine professional who sees the horse on a six week rotation in a non crisis situation."